SOFTWARE
| MARKETING
Thanks to our software you can easily carry out your marketing campaigns by means of various tools:

- portal
- mobile app
- specific data analysis tools interfacing with your management software
- statistics and reports on customer database records



In order to manage simultaneously various different promotional activities without weighing down on your staff you can count on a lineup of specifically designed features:
calculation of fidelity points and notification of accrued prizes
money and/or products voucher accounting
definition of discounts and offers for specific customers
promotional events planning and follow-up
How can I monitor sales performance when I am not at my karting premises?
We provide to all our customers an internet portal that allows remote access to constantly updated statistics on sales and turnover.
How can I promote my advertising campaign in a quick, simple and effective way?

On our internet portal you'll find at your disposal a full set of customizable templates designed to easily manage newsletters drafting and forwarding. Once loaded the list of recipients your newsletters can be delivered through our portal so as not to slow down or overload your server.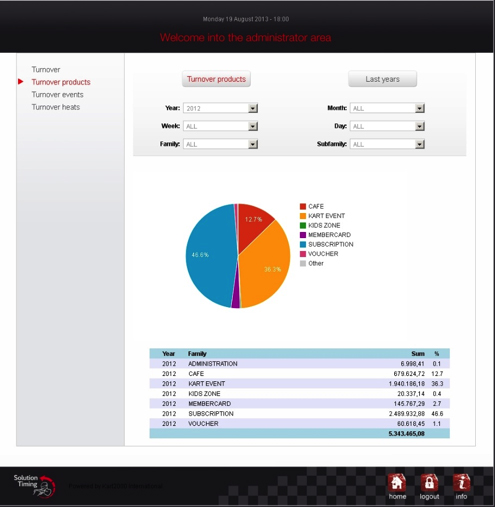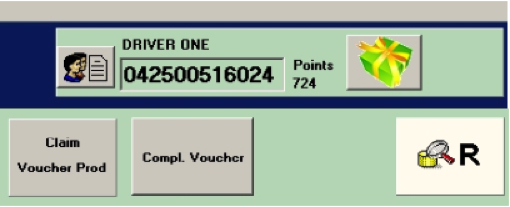 Besides, the solutions we provide are designed to implement a customer care routine aimed to ensure a perfect welcome to any new subscriber and a constant follow-up that will keep your customers always positively engaged with your business:

a welcome message to new subscribers e-mail address
automatic e-mail delivery to any registered members to notify:

updated timing reports of their driving performances
birthday wishes, along with an invitation to celebrate it at your karting venue
accrued prizes/vouchers or ongoing offers/discounts


newsletter delivery to all customers or to specific targeted segments to promote special events such as theme-nights or contests.
push notifications through our IOS/Android app to ask registered member in for special or themed events.